We stand by our belief (and our results) – targeted mailing is still your best bet to attract those pre-qualified, PERFECT, high-spending customers.  That said, sometimes we receive calls asking for something to blanket a specific geographic area at a low cost.  Well, we have come up with a solution to your needs…
The NCN 'QEDDM' Program
EDDMailers with our unique 'this will definitely grab their attention' flair!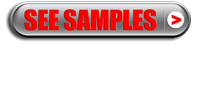 Wouldn't it be nice to have 3 months of marketing (a FULL quarter) locked down in one shot?  We think so!  We're offering special pricing to our customers
who enroll in our 'QEDDM' program.  Choose one postal carrier route for all 3 months, or choose a different route for each month…  your choice.
Either way, we'll take care of it – ALL DONE FOR YOU!
Once your mailers – customized with your company info and offer – are approved, we'll handle the rest!  We'll prepay the postage, secure all the paperwork, print, bundle, slip and face, and ship everything to your post office in record time… you just sit back and watch those customers flock in!

Not ready to dive in for 3 months?  No problem.  Test drive the EDDM Program for 1 month – we'll help you track the results, and see if it's the best tool for your marketing (translated: money!) goals.