Auto Success Stories
Birthday Program Brought in $168,000

I used New Customers Now for a little over a 2 year period, starting in 2008.   In those 27 months, the people that NCN drove to my store with the birthday program spent $168,000.  I stopped to try different things, (looking for the next shiny bullet).  For the past year I have been spending the same amount of money each month that I spent with NCN, with a different program, and in that year, it has only brought me $2400 in business.  Needless to say, I called today to start back again with the program!  It really does bring paying customers through the door.  The best thing…  even 2 years after I stopped the program, I am still servicing some of those birthday people to this day.  In fact, in the last 5 months alone, customers that I met through the birthday program have done about $9200 worth of business with me.
Harry Volkman, Harry's HP Tire, Colorado Springs, CO
Record-Setting Year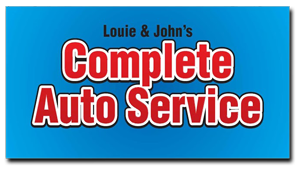 If Robin, Shannon and their entire crew at New Customers Now! were ANY better at innovative, interactive and enthralling (look it up) direct mail marketing, they'd be ILLEGAL!
I am the proud owner of a very thriving and popular automotive repair facility in Ann Arbor, Michigan.  We have only become better, stronger and more interactive with our vast customer base with the help of New Customers Now!.  The marketing ideas that have been implemented and executed are so cool, fun and exciting!  Our customers rave about how excited they are to receive our NEXT piece of marketing, not only because they save money on their services, but because they wonder what I'll do next marketing wise.  This is of course a direct effort between New Customers Now! and myself.
New Customers Now! helps me brainstorm, conceptualize and execute a VAST variety of direct mail marketing ideas – that there would be no way or time to do myself (neither would I want to!).  The process is effortless and painless (with the exception of witty and funny rebuttals from the girls – but I bring that on myself!) from the idea, all the way to sending the hundreds of pieces out for you at the post office.
What else do they do for me, you ask?  For starters, they use very advanced direct mail and customer demographic modeling to skew the odds in your favor for collecting the types of NEW customers that you desire.  Then, they implement different direct mail ideas to keep your best existing customers excited, happy and always in contact with my business.  These two concepts have been very integral in my success of the marketing of my business.
Without the help of New Customers Now!, I would not have been able to attain the record setting figures this past year that I did.  Did I mention that this is my FIRST year running a family business that has been in existence for almost 30 years?  What changed?  Marketing with New Customers Now!.
Smart marketing has been the key to my success.  However, more importantly, TIME SAVING smart marketing is what allows you to stand apart from your competition.  This affords you the time to come up with new ideas to CONTINUALLY pull ahead.  This is where New Customers Now! has helped me and continues to help me.   I would HIGHLY recommend New Customers Now! to my friends, family and colleagues – or for anyone that wants to improve their marketing and success of their business.  They are worth every penny and then some.  Thank you girls and crew!  I appreciate you ALL!

John Karageorge, Complete Auto Service, Ann Arbor, MI
Generated Over $7000 with a $520 Investment
Last year, I used the NCN Auto No Peeking program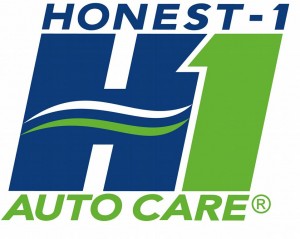 and sent it to my top 310 customers.  All in all, the program cost me $520, generated $7,758 in sales, with 44 responses.  This program was more than just a money-maker.  When our customers showed up with their envelopes, everyone was excited to see what was inside…  and even if they didn't win one of the top prizes, they all seemed to enjoy themselves.  This was a fun, Interactive campaign that I believe strengthened our relationship with our customers, and in this day and age, when everyone is trying to undercut each other over pricing, it was nice to promote ourselves as more than just a normal auto shop…  we're fun, and we're human, and we love our customers!
Mark Porcelli, Honest-1 Auto, Middlesex, NJ
$20,000 in Gross Sales in One Campaign

Thank you for all your help with the Real Check mailer.  We sent out a total of 1000 check mailers.  A total of 89 people responded, $20,286 in gross sales, average ticket of $227.00.  Last time we checked 151 people had cashed the check.
Mighty Auto Pro, Medina, OH
1-2 Customers Every Day
The Government Tax Checks are working great!  First day in the mail, 2 customers came in and paid for the whole promotion!  We've been experiencing 1 to 3 every day since!  Thanks!
Jim Dearholt, Dearholt AutoCare, Albuquerque, NM
Quick, Repsonsive, Great Results

New Customers Now! is one of the easiest companies to work with. Shannon is quick, responsive and listens to what you want done. They make the process very simple. The results we have had with the Birthday Card program have been amazing for our automotive repair facility. If you use a great offer, great customers will respond!!!
Craig & Amy Heiser, University Automotive, Sacramento, CA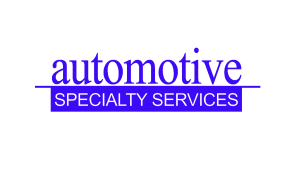 Increased Traffic, Cash Flow, & Bank AccountIn 6 months of using your program, I have had 414 NEW customers come in that have spent $32,000… talk about WOW!!!   This program is a magnificent way to increase traffic, cash flow and my bank account!!! Thank you for the best thing that has happened to business in a very long time!!!
Keith McCrone, Automotive Specialty Services, Avon, OH
Investment: $1487.  Return: $44,748!
I wanted to let you guys know how well my $5000 check letter was doing… We made $44,748.25!!! 194 "checks" out of 986 sent were used! (NOTE: amount spent on the promotion was $1487). Needless to say, my techs are ecstatic over all the extra work this summer, which is normally a slow time of the year for us.
Thank you for doing such a great job on the letter and helping me obtain my marketing goals. This is such a winner, we will probably make this campaign an annual marketing strategy.
Jerrie Downes, Murrysville Auto Clinic, Murrysville, PA